Contest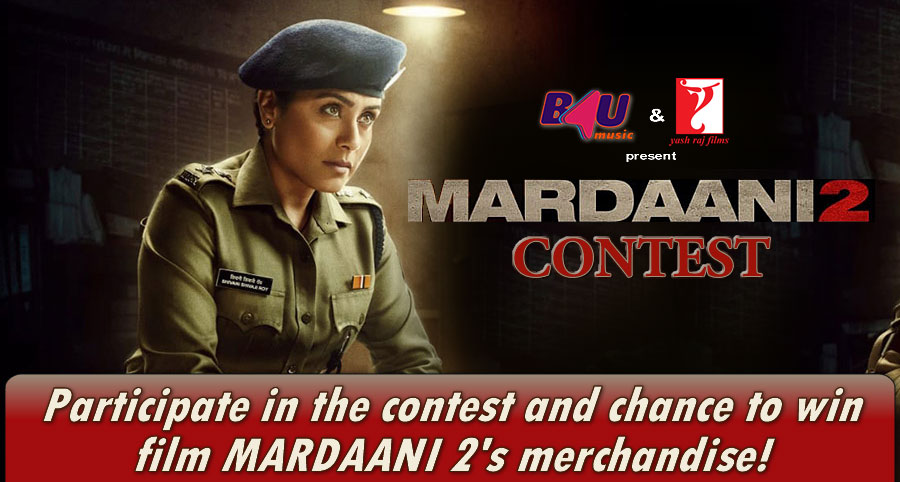 THE MARDAANI 2 CONTEST
B4U MUSIC and Yash Raj films
present
THE MARDAANI 2 CONTEST
B4U and Yash Raj films are celebrating the release of Mardaani 2 with an exclusive competition!
We are giving our viewers the chance to win official merchandise from the film!
Just answer the simple question below and get a chance to win film MARDAANI 2's merchandise.
Who stars in Mardaani 2?
Please note that the contest closes on 15th Dec 2019
News break