Vidya Balan sports a bob haircut for Shakuntala Devi - Human Computer!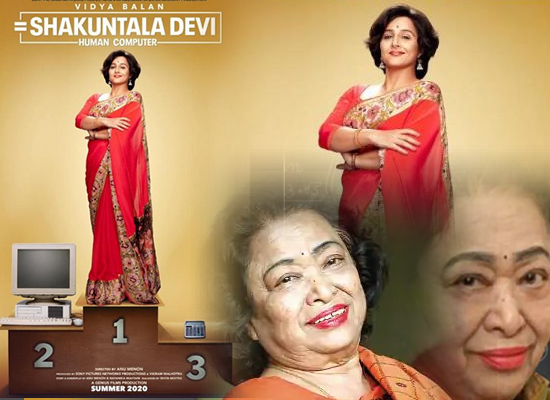 After a laudable act in Mission Mangal, Now Vidya Balan is all set to deliver a power-packed performance in a movie titled Shakuntala Devi - Human Computer. Lately, Vidya Balan took to her social media and posted the first look poster and teaser of the much-anticipated movie.
In the poster, Vidya can be seen dressed in a red saree and sports a bob haircut. The poster has won millions of hearts as it unquestionably shares an uncanny resemblance with the ace mathematician. Vidya captioned the poster as, "Excitement is multiplying each day! Time to dig into the 'root' of the mathematical genius".
In the teaser, Vidya Balan's character is described as sharp, arrogant, eccentric, ruthless, witty, outspoken and Ma Genius. Vidya captioned the teaser as, "She was extraordinary in every sense of the word! Know the story of child prodigy & the human computer."
In a media chat, Vidya stated that she's very excited to depict the role of Shakuntala Devi. 'She was truly someone who embraced her individuality, had a strong feminist voice and braved many a naysayer to reach the pinnacle of success,' she revealed.