Hrithik Roshan's sweet birthday note for Kunal Kapoor!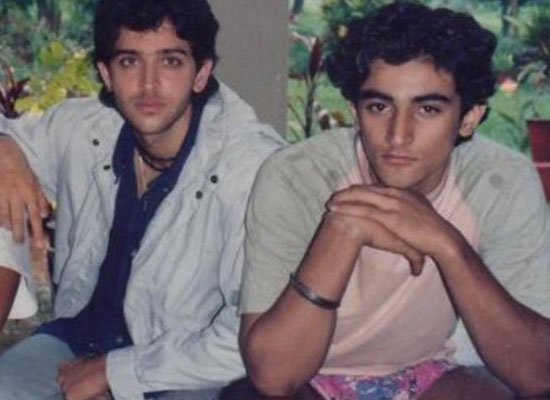 As we all know that Hrithik Roshan and Kunal Kapoor happen to be childhood friends and the two of them share a great friendship and often take out time for each other amid their hectic schedules.
Recently, Kunal Kapoor celebrated his 43rd birthday on Sunday, October 18, 2020. Hrithik Roshan sent his wishes to Kunal Kapoor on this special occasion. He has shared a throwback photograph of the two of them while doing the same. Hrithik writes, "Happy birthday man. I am so glad we don't look like these two." One can see Hrithik Roshan wearing a dark blue shirt teamed up with a matching denim jacket and jeans in the photograph. Kunal Kapoor, on the other hand, is dressed in a t-shirt and multi-coloured shorts.