Will Ranbir or Ranveer replace SRK in Don 3?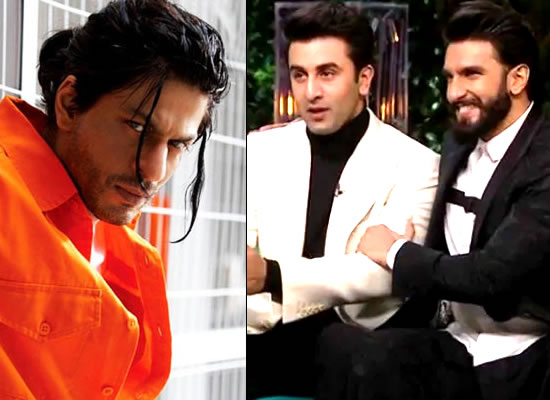 There are several rumours surrounding Farhan Akhtar's directorial franchise Don's third part and every now and then, there are stories that keep cropping up.
Speaking about it, Farhan clarified, "I don't know about that. I'm worried about people who are anticipating this film because they are constantly being pushed to believe that this film is happening and then getting disappointed. They are always told that no, it's not. It's unfair on them. If there's anything happening on that front, I will be the first one to tell you guys about it. It will be a gigantic announcement. Please be patient, as and when things materialise, I'll announce it."
There have been several conjectures about Shah Rukh Khan being out of the franchise and Ranveer Singh or Ranbir Kapoor replacing him as the new Don, but the Rock On actor claims all of it is mere hogwash. "Don't believe these things that keep coming up on social media. He's doing it, not doing it. This one is there in that film, this one's not there in the film. Don't believe any of it," he reasons.
Farhan further revealed, "There's a certain instinct that I have for things that I want to do and I don't want to interfere with it. There's a certain creative ride that's happening which is very satisfying. Direction is a part of who I'm so it's bound to come up as a serious hunger. It's impossible for me to say I will never direct again."