Priyanka Chopra to share a pic of her 'tough day' at work from the Citadel set!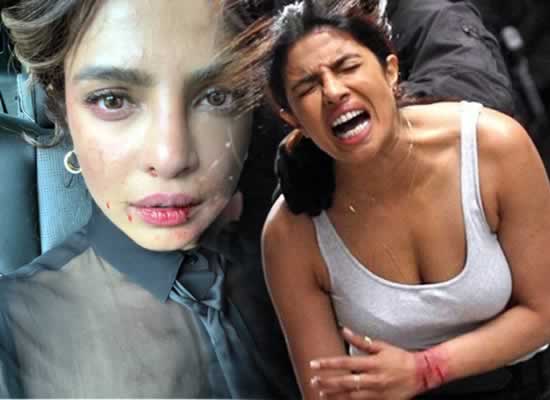 Presently, well-known international diva Priyanka Chopra is shooting for her forthcoming show Citadel. Earlier, the Fashion actress announced that she was heading back to work at Citadel.
Now, Chopra dropped a pic sporting bruise on her face after shoot day. Sharing a pic of herself that showcased sporting a bruise under her nose and also on her lips as she seemingly shot another action sequence for the series, Priyanka gave a peek at a day in the life of her acting job with the post. In the caption, she wrote, "Did u have a tough day at work as well?" The pic showcased the actress sporting a black dress.