Miley Cyrus's new 'freedom' tattoo!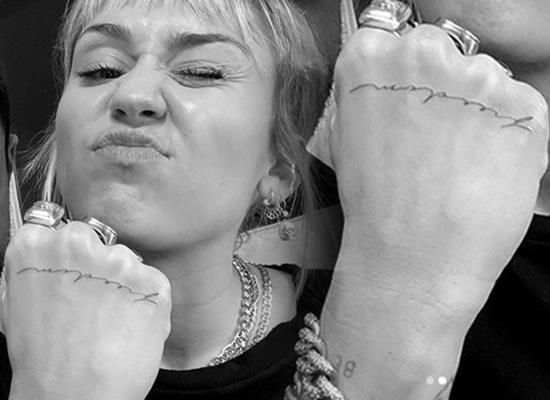 Recently, singer-songwriter Miley Cyrus added two more tattoos to her body over the weekend. Miley, in the middle of her ongoing divorce from Liam, got the word "freedom" delicately written across her hand, above her knuckles. In addition to this, she also got a handwritten note from Yoko Ono inked on the back of her shoulder, on Sunday. "I'm proud of U, Yoko," the tattoo read.
Miley showed off her new tattoos in photographs posted by celeb tattoo artist Daniel Winter aka Winter Stone. Posting a selfie with the singer, as she exhibits her freedom tattoo, Daniel disclosed in the caption that the tattoo was done using a "single needle". "FREEDOM #freedom #mothersdaugter #mileycyrus #singleneedle #delicatelysharp #tattoo," the post read.