Laura Dern rubbishes dating rumours with Bradley Cooper!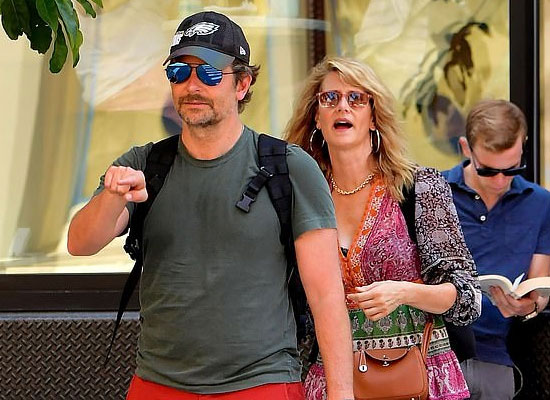 Hollywood stars Bradley Cooper and Irina Shayk broke up a few months ago. The actor and the supermodel parted ways four years after they began dating. While Lady Gaga's name was dragged into it all courtesy the singer and Bradley's lovely performance on Shallow at the Oscars 2019, but she wasn't the reason the couple broke up. With the break up behind them, a tabloid revealed that the Avengers: Endgame star Bradley Cooper is falling for somebody new. News has it that Bradley and Big Little Lies star Laura Dern are a thing now.
It all began when a slew of photographs made the rounds of the internet showing Laura and Bradley having lunch together. Both the spectacular stars were spotted in New York City back in June, resulting in rumours of their possible relationship. But, Laura cleared the air on her relationship with the actor and confirmed she was not dating him, they are just very good friends.
"We're amazing friends. We're so lucky. And we're family," she revealed to a daily.